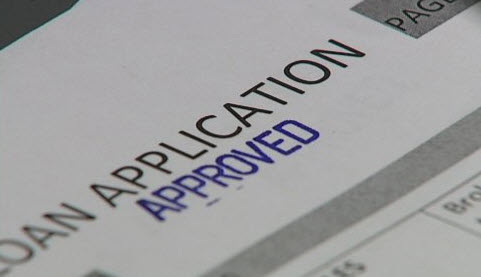 When you're looking to buy a car, the 3 most common places people consider for their loan are a bank, a loan broker or the car dealership.
Each of these options has their pros & cons, so the purpose of this article is to offer an outlook to how each of them stacks up against one another.
Option 1: The bank.
Pros:
Most (but not all) banks offer a secured car loan option, and if you have a current relationship with a bank (wages paid into their account, current credit card account, etc.) this can help with quickly identifying your credit worthiness.
Cons:
One Product, One Rate, One set of fees. So whether you are a first time borrower or you have asset backing and 'A' rated credit – everyone gets the same standard bank offer.
If you have a less-than-perfect history with paying your bank credit card or overdrawing your savings account, this will count against your application success.
Strict Lending Criteria. If your financial profile doesn't fit the bank's strict lending criteria, the probability of obtaining an approval diminishes. So, if (for example) you have issues like casual employment, credit impairment, or wanting to buy an older model vehicle, it's a lot tougher to get a bank loan for that vehicle.
The banks' main focus is the home mortgage sector. With heavy media scrutiny, this is the most competitive market for banks, leaving Credit Cards, Daily Accounts and Personal Loans as their profitable products. They are generally less competitive on these.
Option 2: Finance broker.
Pros:
Options. Extensive panel of lenders with a wide suite of loan options catering for all lending types and specific requirements. This gives a finance broker the ability to provide a lending solution that's right for You – the customer.
Flexibility. With access to multiple lenders, a broker can assist with even the most difficult circumstances to get an approval when the banks say no. Whether you have an established credit history, past bad credit or are even starting a new business, a finance broker can often provide a positive outcome without making you jump through hoops.
If you're planning to buy an older car &/or import a vehicle from overseas, getting a loan approved is a LOT tougher (if not impossible) through a bank. However, there are specialist lenders who will consider these kinds of car loans, and you'll usually only find them via a broker.
Competitive rates. With multiple lenders competing for your business, brokers work independently for their clients to achieve the most competitive deals available.
Cons:
Time. With thorough investigation into the client's specific needs and requirements, approval through a broker can take up to 24 hours. So if you're busting to buy that car and drive out of the lot this minute, that might be too long for you…
Option 3: The car dealership
Pros:
Convenience. You've just signed to buy the car, you're excited and want to drive it out of the lot ASAP. If the dealer has in-house finance, they can take care of it for you there and then.
Cons:
Price. With all the excitement of the vehicle purchase, many times our emotions can get the better of us. Without clearly doing your research, a point of sale dealer finance option may cost you thousands of dollars extra in interest. Most dealer financiers also carry fixed rate loan products with early payout penalties.
Lack of flexibility. Most dealers have access to just 1 finance provider, so if your circumstances don't match that lender's criteria, you may not get approved for the loan &/or it may be much more expensive than you first thought.
So, there you have it. The choice is up to you as to which way you go, but hopefully the above comparisons will help you understand the benefits of using a broker for your loan vs the alternatives.
Also, if you have any questions about any of the above points, please don't hesitate to email us back or ring 1300-002-190. One of our Loan Specialists will be happy to help where ever possible.
Lastly, if you haven't already gotten a loan quote from us, click here now to request a quick loan quote.
One of our Loan Specialists will be in touch to collect the extra information all lenders require, and then we can shop around for the best loan for you, and come back to you with a confirmed quote and pre-approval, all normally within 24 hours.