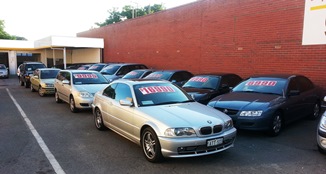 In this modern internet age, purchasing new vehicles privately from sites like Car Sales, Ebay Motors or even Gumtree is both a lot easier and more common.
In fact, approximately 50% of all of the inquiries we get for vehicle finance at Best Loans are for private purchase vehicles, so we thought we'd put together some pros and cons of both options, just to ensure you are up to speed on the implications of both options.
Buying From A Car Dealer.
Pros:
Dealers must adhere to Motor Trade Association regulatory requirements, which are designed to protect buyers against purchasing illegal and/or unsafe vehicles.
New vehicles are covered by a full Manufacturers Warranty.
Used vehicles are covered by a 3 month Statutory Warranty.
Vehicles have usually been workshop tested and repaired (where required) to legal standards.
Protection from buying vehicles that are still encumbered (vehicle still under finance to a 3rd party)
Cons:
Purchase prices are generally higher due to additional safety checks and warranty coverage
Pressure to buy the vehicle from dealer sales person working on commission.
Buying From A Private Seller.
Pros:
No high pressure sales pitches
More room for price negotiation
Huge selection of vehicles (makes, models and prices) available for purchase
Cons:
You don't know what the true mechanical condition of the car is (unless you pay for a vehicle inspection)
You don't get any warranty coverage with a private purchase car (however, Best Loans can help with warranty options on private sale cars)
Exposure to fraudulent sellers – written off rebirthed vehicles, outstanding finance owing (encumbrance), etc.
You get far less legal protection/comeback buying privately if things go wrong. For example, if it happens to be stolen, you have no legal right to keep it, even if you have paid for it in full.
Note: Best Loans can assist with PPSR searches to help identify vehicles still under finance to a 3rd party or written off.
There's no right or wrong when it comes to buying a car (dealer vs private). It just comes down to managing the risks sensibly, and not going into the process blindly.
Either way, we'll work with you to help you finance the car you want, and can offer advice on the process as required.
As always, if you have any questions about this article, just drop us an email or ring 1300-002-130 and one of our loan specialists will be more than happy to help.
And, if you haven't gotten a loan quote from us yet, click here to get one started.
One of our Loan Specialists will be in touch to collect the information all lenders require, and then we can shop around for the best loan for you, and come back to you with a confirmed quote and pre-approval, all normally within 24 hours.