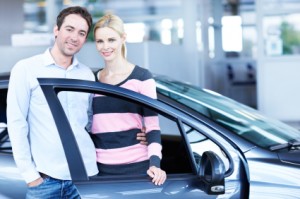 Choosing the best car loan is a LOT more difficult than most people realise.
Everyone thinks that the lowest interest rate is automatically the best loan, but in many cases it's not the truth.
Just look at the 0% or 1% offers out there at the moment. Do you seriously think the car manufacturers would forego the THOUSANDS of dollars in car loan commissions they earn when they provide super-low interest rate car finance to you, just out of the kindness of their hearts?
Ex: A $30K car @ 10.99% interest over 4 years would cost YOU approx $7,210 in interest. If you get that same car for 1% interest, it would only cost YOU $616 in interest. Do you REALLY think the manufacturer is giving away $6,594 ($7210 – $616) for nothing??? Especially when they probably have to pay a decent chunk of that money to the actual finance company as their cost of offering these kinds of deals
Remember, money isn't free! EVERYBODY ends up paying the actual lender a fee for borrowing the funds, even the car manufacturers.
Obviously they're making that money back somewhere else (higher priced cars &/or a lower offer on your trade-in, etc.)
You can read about this finance marketing tactic on The Age 'Drive' website
Note: Interest rates and charges mentioned above are given purely as an illustration, and do not consider fees, charges, govt taxes, etc.