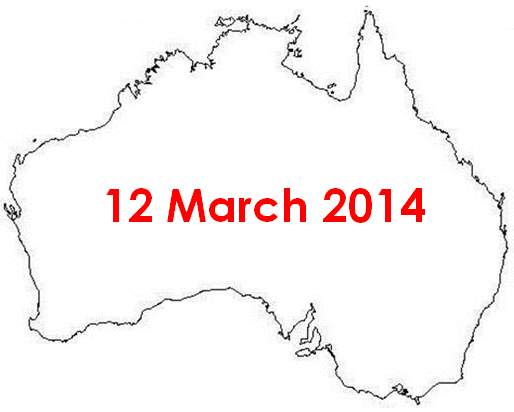 Something important happened on 12 March 2014 and it affects every Australian.
The credit reporting system was changed, and if you have ever had any form of credit or plan to ever apply for any form of credit in the future, you need to know how it affects you and your family.
Note: Everything done with your credit file is covered by the Privacy Act (this is govt legislation which controls credit reporting in Australia.)
Up until now, whenever you applied for any credit (this could include a mobile phone on a contract/plan, credit card, home loan, etc.), your credit file was checked to see if you had a history of late repayments on credit (the minimum reported default was $150 and 60 days late), serious credit infringements (you are listed as a "missing debtor" because the credit provider cannot find you) and also how many applications you have made for credit.
Note: This history stayed on your credit file up to 7 years!
This is called a "negative reporting" system, and was mostly focussed on identifying credit applicants who had a history of not paying their credit. This usually meant that they could be refused future credit, based on their past credit indiscretions.
However, as of 12 March 2014, we've switched to a new system called "Comprehensive Credit Reporting" (CCR), which has big implications for everyone applying for credit moving forward.
The rationale for more comprehensive credit reporting is to address the so called information asymmetry between a potential borrower and a potential lender which means the lender is not able to make an accurate assessment of the risk of a particular customer at a point in time. As a result people with good histories may be disadvantaged in terms of price, and people with poor histories may get facilities they should probably not. In addition, people with minor dents in their behaviour, for example not paying a mobile phone bill some years back, might be disadvantaged or refused credit, when they have reformed. MacroBusiness.com.au
Here's the important facts you need to know:
1) The new system now collects a lot more data on your credit activities, such as credit payment history over 24 months, types of credit accounts you have, what the credit limit is on those accounts, dates accounts were opened and closed, etc.
Note: Repayment history can only be given by and shared with, licensed credit providers. This does not [currently] include telco and utility companies.
2) The good news for some people is that if your (new CCR) credit file shows a history of on-time payments, it can *possibly* help overcome credit file "black marks" in the past.
For example, if you had an unexpected situation occur in the past which caused a default on your credit file, but have maintained your file in good order since then, the new CCR system can show future credit providers that you have sorted out your past credit issues and been a good payer moving forward.
Of course, that comes down to the individual credit provider's own lending guidelines. If you chose not to pay your $30K car loan off, that's not going to be ignored just because you have been paying your monthly $74 credit card bills on time for a year or 2.
3) The flip side to this is that if you have a poor credit payment history (whether by choice, circumstance or bad memory), these indiscretions will be recorded on your credit file, which may affect your ability to get credit and/or get the best interest rates on certain types of credit.
It is highly recommended that you look at automating the repayment of as many of your credit payments as possible, via your online banking facility or direct debit. This will enable you to make sure your loan repayments are made on or before the due date.
4) With the previous "negative reporting" system, any applications you made for credit were added to your credit file. However, they did NOT store information on whether you actually got approved on those applications &/or went ahead and took out any of those applications.
This may have caused problems for people shopping around for the best deal, who usually did not take any of those credit offers up. It looked like you had been rejected for one or more of these applications AND/OR had over-stretched your repayment capacity by taking on too much credit.
Either way, it was viewed less favourably by some lenders, which resulted in your application being rejected, or rated as risky, which resulted in higher interest charges.
The new CCR system shows both credit applications AND details of your open and closed accounts, along with the credit limits giving lenders a more detailed picture of your current financial commitments.
For now, the above summary covers the important aspects of the new system. As things evolve over time, we will update this page with more information.
To go more in-depth into the subject, you might find one or more of the below resources of value when seeking to understand how this will affect you and your financial future.
External Resources:
Office of the Australian Information Commissioner – Credit Reporting reform
Australian Retail Credit Association (ARCA) Credit Smart information site
Your Rights – new safeguards for consumers
Veda – Introduction to the new CCR system
Comprehensive credit reporting: friend or foe?