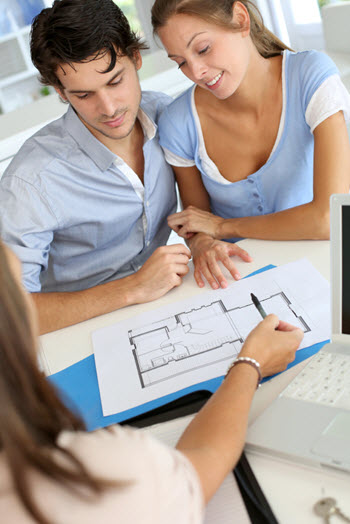 If you are looking to build a house, whether it is to live in or as an investment, the loan process is slightly different to that involved in purchasing an established home.
In general, construction will involve 2 loan phases.
The first stage involves securing a loan to purchase the land and the second stage is to get the funding for construction. Generally, the second loan 'pays out' the land loan and has loan proceeds available to pay the builder.
During the construction phase, your builder will require payments at various stages of the build called progress payments.
In general this will include a deposit, when the slab is laid, at 'plate high' (the walls are up), when the roof is on, at practical completion and then at handover – when you get the keys!
When the builder reaches a certain stage they will submit an invoice to the lender and a copy to you; you then complete a 'Progress Payment authorisation' form which authorises the lender to release payment to the builder.
The benefits of progress payments for construction include that the builder is only paid for work that has been completed and often verified by the bank or valuer. This avoids potential problems of your builder being paid in advance and not completing the work, but also means you are only paying on the portion of your loan that has been drawn-down, or paid out.
As repayments are interest-only during construction, this reduces your repayment amounts!
In order to obtain finance for construction, the lender will require a fixed-price building contract, specifications, plans and insurance policies provided by the builder.
Your mortgage broker at Best Loans will ensure that everything required is obtained from the builder together with the documents needed form yourself to submit to the lender with the application. Request an appointment with our mortgage broker today.
Disclaimer: Loans are approved or declined on their merits by the specific lender and a loan approval is not guaranteed. We believe the information on this page to be correct. However, we can give no warranty to this effect and expressly disclaim any liability for loss or damage by any person acting upon the information provided herein.