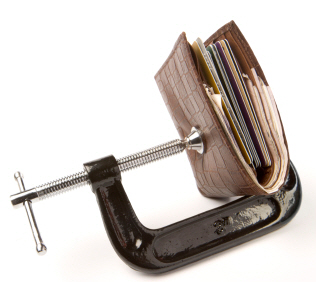 If you have equity in your current home, it may be possible for you to consolidate other debts into your home loan.
This can assist in improving your cash flow by consolidating high interest accounts such as credit cards and personal loans into your home loan which usually has a lower interest rate.
It can also simplify your budget planning, as one repayment for your consolidated loan can take the place of several repayments that will usually happen at different times of the month.
The most common reason for debt consolidation is the potential to reduce the interest payable.
Debt consolidation is achieved by refinancing or increasing your existing home loan. However, it is important to realise that costs are usually involved and these need to be offset against any benefit / savings made.
Naturally, debt consolidation requires you to have equity available in your current home.
Because lenders have specific equity requirements, at Best Loans we can tailor a debt consolidation strategy that best suits YOUR needs and budget.
To speak with our Mortgage Consultant about debt consolidation loans, click here to request an appointment.
Disclaimer: Loans are approved or declined on their merits by the specific lender and a loan approval is not guaranteed. We believe the information on this page to be correct. However, we can give no warranty to this effect and expressly disclaim any liability for loss or damage by any person acting upon the information provided herein.