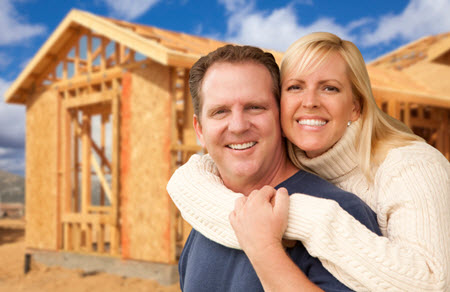 Using a guarantor involves using a relative (usually parents or children) providing additional security (i.e. their home or investment property) to support your loan.
Some lenders allow you to use a guarantor if you have insufficient savings for your deposit and fees. Even if you do have the minimum deposit, using a guarantor can be used to avoid paying Lender's Mortgage Insurance (LMI).
With very few exceptions, you will need to have sufficient income to service the entire loan amount yourself and thus the guarantee is a 'security guarantee'.
For example, assume you wanted to purchase a home worth $400,000. To avoid paying Lender's Mortgage Insurance, you would need to provide a 20% deposit – which equates to $80,000 – plus any lender and government fees that apply.
Using a guarantor, the loan secured against your new home would be for $320,000. Then, a second loan secured against the guarantor property would be established for the remaining $80,000 plus fees.
Therefore the total loan amount is $400,000 plus fees, which you generally need to be able to have the capacity to repay from your own income.
It is important to note that not all lenders permit guarantor loans. And, lenders that do permit guarantor loans have their own specific criteria and permitted loan structures – the structure above is a simplified example to explain the concept!
Legal advice is often a lender requirement for guarantors to ensure that they are fully aware of the implications for them. A guarantor is providing security for the borrower and thus receives no benefit from the loan itself.
However should the borrower be unable to meet his or her obligations under the loan contract then the guarantor may be liable for the entire loan amount or amount guaranteed by their property.
Disclaimer: Loans are approved or declined on their merits by the specific lender and a loan approval is not guaranteed. We believe the information on this page to be correct. However, we can give no warranty to this effect and expressly disclaim any liability for loss or damage by any person acting upon the information provided herein.