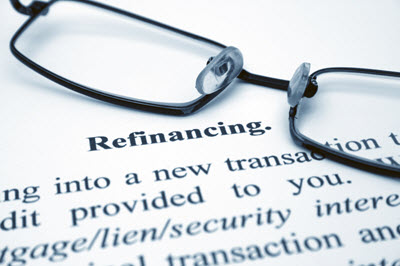 Had your home loan for more than a year or two?
Are you sure it is still the right loan for you?
For many people who have had their home loans for more than a year or two, the loan products they have may not in fact be the most appropriate for their current circumstances.
Home loan products evolve regularly and quite often the loan you have may not even be available today!
Lenders need to develop new loan products to remain competitive in the market place and the benefit of this is that in many cases there may be a more suitable loan available.
Furthermore, everybody's personal circumstances also change. Whether you've had a pay-rise, an addition to the family, looking to consolidate some other debts or an increase in your property's value – these are all reasons to review your existing home loan.
You may wish to renovate your home, take a holiday, make lower loan repayments or look at fixing part of your home loan to obtain certainty with your repayments – again all reasons to examine whether your current home loan is the most suitable (and competitive) product for your current circumstances.
It is important to remember that refinancing does incur some costs to the borrower and these must be offset against the benefits gained by refinancing.
As has been well documented, Deferred Establishment Fees have been abolished on loans taken out after 1st July 2011; however some loans taken out before that time may still have these applied.
There are also statutory charges that need to be paid such as discharge and registration of mortgage fees, and if you have a fixed interest rate the break costs can be prohibitive.
Some lenders occasionally offer refinance cash-back offers to new customers to offset these costs.
However, one of the largest costs that may apply is Lenders Mortgage Insurance (LMI).
LMI is a one-off premium paid to a provider who insures the lender (not you!) should you default.
If your loan is more than 80% of your property value, it is likely that you will need to pay a LMI premium with your new lender and any premium paid with your previous lender is generally not refundable.
As LMI premiums can be many thousands of dollars, it is a cost that must be taken into account when considering whether refinancing is a viable option.
Naturally determining whether refinancing is an appropriate step for you involves examining your current loan, your needs and objectives and the available lenders and products that may better satisfy them. The costs involved can then be measured against the benefits (whether they are financial or otherwise).
At Best Loans we are more than happy to listen to what you are looking for in your home loan and look at any options available to you. If your current loan is still the best fit then that's great! But if not then we can take the homework (and headaches!) out of the process for you.
To speak with our Mortgage Consultant, click here to request an appointment.
Disclaimer: Loans are approved or declined on their merits by the specific lender and a loan approval is not guaranteed. We believe the information on this page to be correct. However, we can give no warranty to this effect and expressly disclaim any liability for loss or damage by any person acting upon the information provided herein.