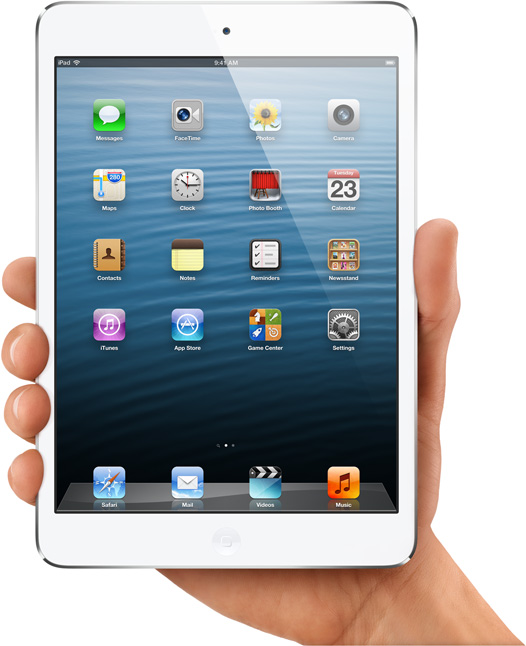 For the months of September 2013 to January 2014, Best Loans is giving away a brand new Apple iPad Mini each month, valued at AU$369.
To receive an entry into the prize draw, all you need to do is settle a loan with us within the months of Sept 2013 – Jan 2014.
Every settled loan gets a single entry into the draw, and each month, one lucky winner will be randomly drawn out to win a FREE Apple iPad Mini.
The prize is a 16GB WiFi-only iPad Mini, valued at AU$369.
Terms and Conditions:
1) There is no additional cost to enter. All settled loans automatically get 1 free entry into the draw.
2) The draw will be made on the 16th of the following month at the Best Loans office (located at 1/915 Albany Hwy, East Victoria Park, WA, 6101).
3) If requested in writing, competition entrants will be permitted to attend the draw at the Best Loans office.
4) The draw winner will be contacted by Best Loans and arrangements made for them to collect their prize. In addition, the winner's name will be announced on the Best Loans Facebook page.
5) Once the iPad Mini is delivered to us, arrangements will be made to ship the prize to the winner.
6) The winner agrees to supply a quality photo of themselves with their new purchase, which will be posted on our site and various social media pages, with details of them winning the competition, the item they purchased with their loan, and their name and home suburb listed.
7) The draw results are final and no review or repeal is available.
8) If the original winner does not wish to receive the prize, at their discretion, Best Loans can conduct a re-draw and give the prize to the new (2nd) draw winner.
9) As per the Apple store iPad Mini webpage, the prize includes 1x iPad Mini, 1x Lightning to USB cable and 1x USB Power Adapter. No other accessories or options are included.
10) The definition of a "settled loan" is: all loan application documentation has been signed by all parties and payment has been received in full by the lender to the seller of the loan goods.
11) There is 1 entry into the draw per settled loan. If you do not win the draw for the month your loan settled, you will not be re-entered into future months, unless you settle a new loan in future months.
12) There is one (1) iPad Mini being given away each month.